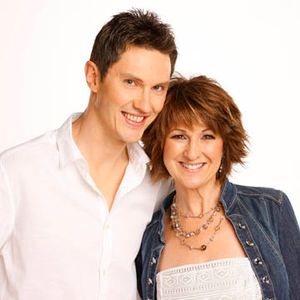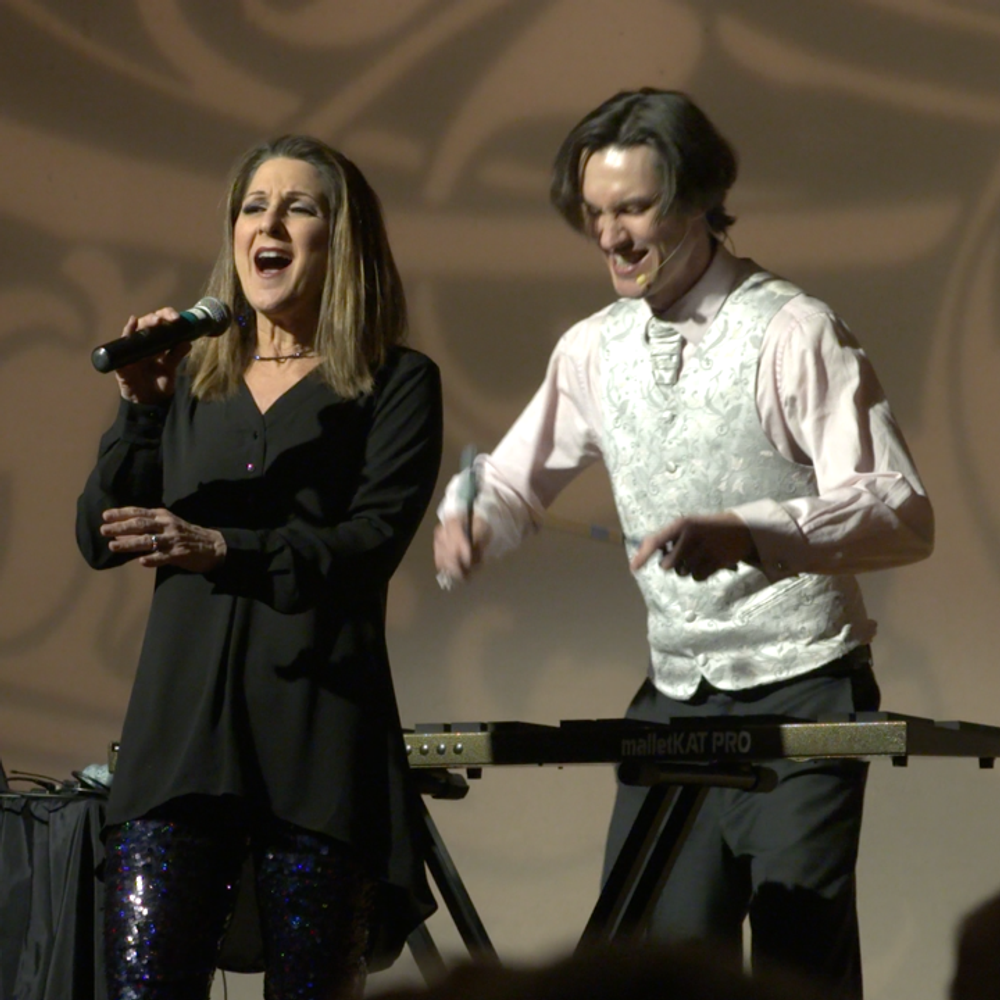 Kubecca
Musical Variety
How to describe this dynamic duo comprised of classically trained Polish jazz musician Kuba and his Broadway belting wife Rebecca with her crystal clear vocals … Audiences around the country are pleasantly surprised to take a chance on and experience such a rare blend of musical expression as is the rising musical act known as Kubecca. 
From Dylan and Streisand to Chopin & Jobim, common thought would not give great odds that two such different talents could collide and bring such a wide array of musical styles into a cohesive whole - and yet it absolutely works!
"We love hearing from our audiences that they had no idea what to expect and were thrilled they took a chance on us," says Rebecca Lowe.  "We do songs everyone knows and loves, staying true to the genre, but putting our spin on it."
Kuba adds, "We have a lot of fun letting the crowd in our on our unusual story, 100% true, and surprising them with a show that is completely unique and engaging."
Originally from Poland, Kuba began his musical career at the age of four. Although best known for his performance on vibraphone, he has also mastered some unusual and difficult instruments, including the theremin, a rare and complex contemporary invention attainable to but a very few musical talents worldwide. When he explains not only how it works,  but also plays a SONG on the theremin, the audience is completely mesmerized. 
On stage, Rebecca Lowe is best known for her roles in the musicals Evita and Jekyll & Hyde. Booked right out of college, and as the youngest actress to perform the role of Eva Peron in EVITA, she received standing ovations and critical acclaim throughout North America and Europe. Her "Don't Cry For Me, Argentina", said to be among the best renditions of all time along with her Streisand numbers are must see and hear highlights of their shows.
These two wonderful performers are unquestionably on the radar appearing in over 200 concerts across the United States.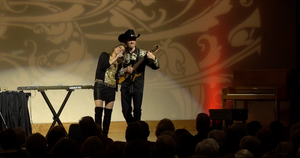 "

What a marvelous evening.  Rebecca and Kuba were wonderful.  Two remarkably gifted musicians with personalities to match.  If you have the opportunity to hear and see these two perform - do so!  They leaving you wanting more.  From Broadway melodies to classical, they do it all, and in a way that is so intimate it's as though they're talking to you personally.  Their concert was over way too soon."
— Gene Miller - Algona Upper Des Moines Newspaper